It is time to look at Singapore influencers and their NFT projects. Many of them are released during the crypto bull season from late 2021 to early 2022. The bear has risen from its sleep these recent months and the crypto market has been bleeding. So now it is a ripe time to look at the status of these projects. What do these projects aim to achieve and where are they now?
Disclaimer: I don't have insider access to any of these projects. If I am wrong about any of the facts, let me know and I will make the necessary edits. I am also not endorsing any of these projects.
Reasons For Buying Influencer NFTs
There can be a combination of reasons to purchase an NFT but we need to understand what we are getting into, so you won't suffer from buyer's remorse.
Support
You want to support your favourite influencer and buying their NFTs can be a way of doing so. The influencer either gets paid after the NFT marketplace and the blockchain gets their cut or the money goes toward their influencer's project and holders of the NFTs can vote on how the money gets spent.
Art
You like the art on the NFT and would like to purchase it for your own collection. It is marketed as "one of a kind" so you are the "sole owner" of that specific piece of art.
Whether you really own the rights to the art or if other people can just right click+save the NFT without paying, it is another discussion altogether. As long as you understand what you are getting into, no one can control how you spend your money.
Perks
The Influencers might promise special exclusive access to them and other perks if you buy their NFTs. These NFTs would act as a ticket to access the various perks. These NFT projects usually have a road map and perks will be slowly released to the holders (hopefully).
They usually won't rug pull but the development or road map will move so slowly that the holders will just forget about it.
Speculation
Based on the potential future value based on the three points above and hype, buyers of the NFTs are hoping that they get in early at a low price and then sell it at a higher price.
Singapore Influencers And Their NFT Projects
Here are some of the Singapore Influencers and their NFT projects. Let's take a look at what their project is about, where are they now and how are the NFTs doing, price-wise.
Irene Zhao – IreneDAO
Influencer
Irene Zhao
Who Are They
Influencer

Founder of SO-COL, a platform for fans and creators

NFT Project
IreneDAO
Date Started
January 2022
Purpose
IreneDAO is a global grassroots movement aimed at disrupting the creator economy. IreneDAO is for the people, by the people. Our core values are Simplicity, Integrity, Meaning, and Purpose.
Promised utility
Exclusive interaction with influencer

100% of proceeds go towards charitable causes and running the DAO

Royalties go to the treasury, usage decided by holders

Status Today
Still announcing giveaways and partnerships

Invested in Irene's other project, SO-COL

Last vote on any proposal in May 2022
I don't see any meaningful projects done as of today

Mint Price
0.2695 ETH / S$1,203.00 (15 Jan 2022)
Peak Average Price
2.4612 ETH / S$10,676.98 (18 Jan 2022)
Current Average Price
0.1829 ETH / S$414.68 (23 Aug 2022)
Total Volume
2,600 ETH

Last traded 18 August 2022
Charles Yeo – CharlesDAO
Influencer
Charles Yeo
Who Are They
Lawyer

Political commentator

Former chairman of Reform Party

NFT Project

CharlesDAO

Date Started
January 2022
Purpose
CharlesDAO represents true believers of a DAO – Defence Against Oppression
Utility
Fund the following

Legal fees for his harassment and wounding religious feelings cases
Any fine imposed for the harassment and wounding religious feelings cases
Fine from the Law Society for the above cases and costs from disciplinary proceedings
Costs of Law Society disciplinary proceedings for alleged breach of trust and forgery

Hopes to raise S$70k – S$100k

Status Today
Ran away to UK

S$16k funds raised

Mint Price
0.02 ETH / S$68.64 (14 Mar 2022)
Peak Price
0.02 ETH / S$70.81 (15 Mar 2022)
Current Price
0.02 ETH / S$45.35 (23 Aug 2022)
Total Volume
0.34 ETH

Last traded 15 March 2022
Rae – TAKE A BYTE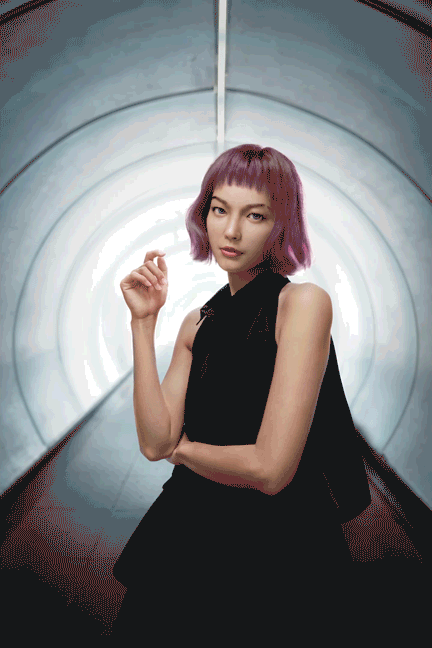 Influencer
Rae
Who Are They
Virtual influencer

Digital artist

NFT Project

TAKE A BYTE

Date Started
July 2021
Purpose
The three animated 1/1 NFT artwork in the "TAKE A BYTE" series invite Rae's fans to take a closer look at her and be part of her virtual universe.
Utility
Art and support of creator
Status Today
NA
Mint Price
1.55 ETH / S$4,831.44 (none sold)

0.203 ETH / S$632.76 as auction (28 Jul 2021)

Peak Price
0.217 ETH / S$699.59 (30 Jul 2021)
Current Price
0.217 ETH / S$492.00 (23 Aug 2022)
Total Volume
1.057 ETH

Last traded 30 July 2021
Tammy Tay – TTTreasuresDAO
Influencer
Tammy Tay
Who Are They
Beauty influencer

Interior designer

Skincare label founder

Fashion label founder

Onlyfans content creator

NFT Project
TTTreasuresDAO
Date Started
April 2022
Purpose
TTTreasures is a Singapore based community-driven NFT project aiming to be the bridging point for web 3.0 and in real life conventions where like-minded people seek endless opportunities for growth and excellence. Holding a Gem gives voting rights to our TTTreasury and grants access to members-only benefits IRL and web 3.0.
Utility
Exclusive chat groups

Reserved priority for NFT projects

Crypto and NFT academy with educational resources and 1-to-1 discussions

Exclusive holders-only events and discounts at selected merchants and businesses

Voting rights to decide on the acquisition of digital assets (NFT / Crypto) to grow the treasury

Status Today
Still in phase one

Community members from meet in real life for meals, workout sessions, and gatherings

The last meeting was in July

Mint Price
0.1 ETH / S$410.08 (15 Apr 2022)
Peak Price
0.35 ETH / S$1,334.18(6 May 2022)
Current Price
0.068 ETH / S$154.17 (23 Aug 2022)
Total Volume
9.1 ETH

Last traded 12 August 2022
Titus Low – Titus Low NFT
Influencer
Titus Low
Who Are They
Onlyfans content creator
NFT Project

Titus Low NFT

Date Started
February 2022
Purpose
Titus Low NFT is a collection of 222 unique Tituslow moments. This collection marks the start of a non-fungible-experience shared by Titus and the 222 supporters.
Utility
Support for creator

Access to chat groups, exclusive content, future airdrops

Status Today
Last giveaway in June 2022

Moving onto a new project called TiloNFT

Mint Price
0.1165 ETH / S$422.38 (3 Feb 2022)
Peak Price
0.1165 ETH / S$422.38 (3 Feb 2022)
Current Price
0.025 ETH / S$56.68 (23 Aug 2022)
Total Volume
9.1 ETH

Last traded 25 May 2022
Ah Girls Go Army – Ah Girls Go Army NFT
Influencer
Ah Girls Go Army
Who Are They
Singapore comedy film direct by Jack Neo
NFT Project
Ah Girls Go Army NFT
Date Started
February 2022
Purpose
Promotion for the AGGA movie

Get free NFT with purchase of every two tickets

Utility
Art collection
Status Today
Only 20 out of the 8,888 NFT claimed
Mint Price
0
Peak Price
–
Current Price
0
Total Volume
S$118
NFTs: Support With Extra Steps
By riding on the peak of the NFT hype, the influencers are able to not only gather the eyes of their fans and those already in the cryptoverse, but also on the normies when multiple mainstream news outlets report on them.
I feel that a lot of what these influencers are doing does not require going through the blockchain. They can be done by setting up a proper company through ACRA with legal contracts. I know these can be costly, however at this experimental stage of NFTs, it can be risky for the NFT buyers. In addition, buyers have to go through the trouble of funding their wallets with crypto by buying on a crypto exchange and then paying gas fees for all transactions on the blockchain.
By going through the NFT route, what actual rights do the holders have? What recourse do they have if the NFT team do not fulfil their promises? Does the team have any legal obligations to complete their road map?
It appears that the balance of power lies asymmetrically on the side of the influencer where they have control of the funds, resources and social media influence if things go south. Even if there is voting, it is impossible to prove how many votes the influencer holds as holders are anonymous plus when an influencer states their stand, it is unlikely their fans go against them unless it is egregiously fraudulent.
If you want to support your favourite influencers, buy using their promo codes or their merch instead. At least you get something tangible out of it. Otherwise, if you are buying into speculation or their "vision and mission", know what you are getting into.
Beware Of Buzzwords And Ambitious Road Maps
Not exclusive to influencer NFT projects but buzzwords and ambitious road maps are a frequent thing in crypto.
Buzzwords are meaningless except to paint their projects in a light to "smoke" their fans. They throw around "decentralized", "empowerment" and "web 3.0" amongst others. If they cannot convince you, they confuse you.
Ambitious road maps are then used to show the bright future of their NFT projects and everyone will become rich and do meaningful things together as a community.
They might even use their community to shill other projects or even their next project before even fulfilling their commitments for the current project, hoping that their fans get attracted by the next shiny thing.
Buzzwords and ambitious road maps are used to convince you to make the purchase. Being at the forefront of technology, even the most legitimate crypto start-ups won't be able to follow their roadmaps due to various reasons like the quick changes in the cryptosphere or delays in development. Even if the project doesn't work out, hopefully, their fans might think that at least it went to their favourite influencer.
TL, DR
Where are Singapore influencers and their NFT projects today? There can be various reasons for buying an NFT. Most NFT projects do not have to go through the NFT route for what they are trying to do. Be aware of the buzzwords and ambitious roadmaps of these projects as they are there to convince you to buy into their vision and mission.
Icons made by Freepik from Flaticon